Hazard Response: A Year in Review
Date: Wednesday, November 8, 2017 3:00pm to 4:00pm EST
Presenter:
Dr. Dick Green, Senior Director of Disaster Response, ASPCA, & Lacie Davis, Manager, Disaster Response, ASPCA
Webinar Registration
»
Social Media: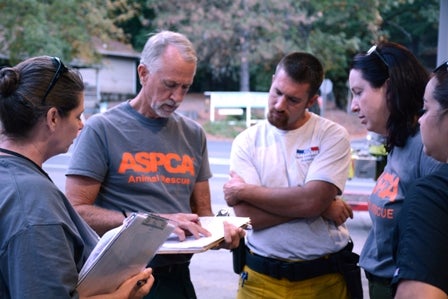 Join us as we look back on the hazards that struck in 2017. We will discuss lessons learned from our response efforts and implications for hazard planning and response in 2018.
Find out how to tap into national and regional resources available to you, such as Animal Search and Rescue (ASAR) teams and the National Capabilities for Animal Response in Emergencies (NCARE) survey results.
Animal welfare organizations, county and state response teams and emergency management professionals will especially benefit from this free, 60-minute webinar. Individuals looking for opportunities to join disaster response efforts will find this webinar helpful.