Alternative Treatments for Equine
Date: Wednesday, June 28, 2017 3:00pm to 4:00pm EDT
Presenter:
Dr. Hannah Mueller, DVM, Cedarbrook Veterinary Care, WA
Webinar Registration
»
Social Media: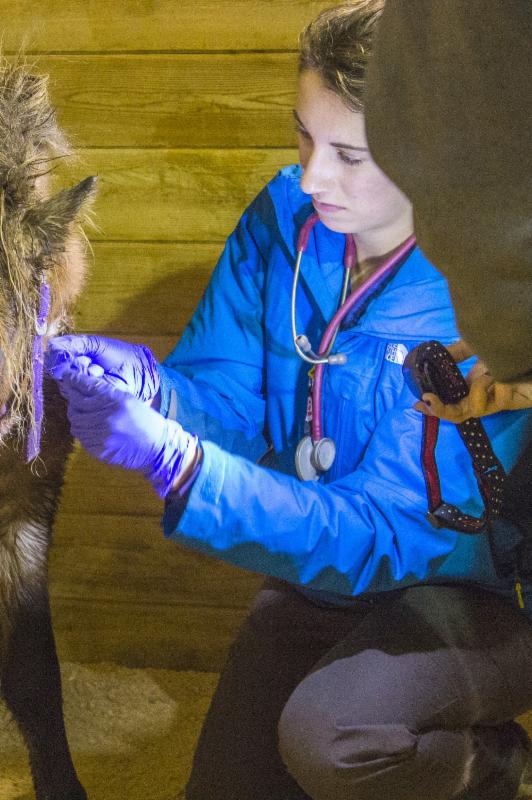 Join us as we examine commonly used alternative treatments and review new therapies for equine.
Many alternative treatments for horses can be used in conjunction with traditional western medicine to alleviate health problems—or to prevent problems from beginning. Acupuncture, chiropractic, herbs, homeopathy—treatment options for horses are similar to those available for humans. It can be challenging to decide which treatments are best for individual horses and situations and then finding someone qualified to provide those treatments. 
The webinar is presented by The Homes for Horses Coalition and will be useful for animal welfare organizations and veterinarians using or considering alternative treatments for equine.
---
Dr. Hannah Mueller, DVM, is a 2004 graduate from Oregon State University, College of Veterinary Medicine. She worked first as an associate veterinarian, then in December of 2004 she started what was then known as Evergreen Holistic Veterinary Care - Equine based out of Monroe, WA. Dr. Hannah continued her studies of herbs and physical therapy, as well as becoming certified in veterinary acupuncture in 2005 and chiropractic in 2006. Dr. Hannah discovered her gift and love of hands-on healing, rehabilitation, and equine dentistry as she mastered these modalities. In 2010, Dr. Hannah opened the Cedarbrook Farms rehabilitation center facility, where patients can haul in for dental floats, bodywork and other appointments, or come and stay for a few weeks to a few months for a rehabilitation treatment plan.
Dr. Hannah strives to provide the best care possible for her patients and believes her unique holistic approach allows her to do so. Dr. Hannah has a solid foundation in western medicine, dentistry, sports medicine and lameness. This, along with her training in acupuncture, chiropractic, stretch exercises, massage techniques and other hands-on healing modalities, allows Dr. Hannah to rehabilitate horses to their fullest potential. She excels in rehabilitating horses with dental imbalances, lameness, neck and back injuries, and horses with behavioral problems.
Photo courtesy of Northwest Equine Stewardship Center