How to Respond to Flooding Disasters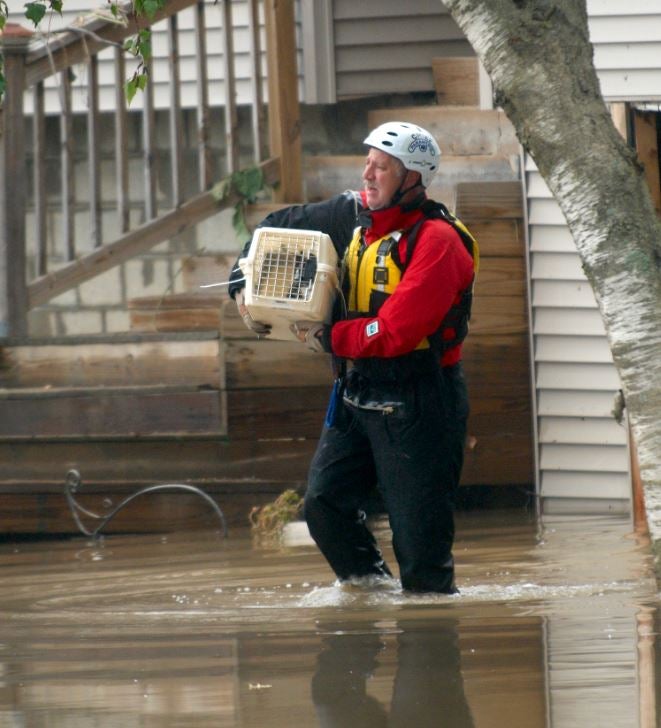 Disastrous flooding is an increasing threat to our communities. Are you prepared to respond?
Animal welfare organizations, county and state response teams and emergency management professionals will especially benefit from this free, 60-minute webinar. Individuals looking for opportunities to join disaster response efforts will find this webinar helpful.
Learn about the incidence rate of floods in the U.S. and discover if you live in a high-risk region. We'll discuss the need for all-hazard disaster planning, with an emphasis on flooding.
We'll review critical components of flood response:
Preparedness locally, regionally and state-wide
Equipment
Training for responders
Response team composition
Hazards and team safety
Assessment
Find out how to tap into national and regional resources available to you, such as Animal Search and Rescue (ASAR) teams and the National Capabilities for Animal Response in Emergencies (NCARE) survey results.
This webinar has been approved by CAWA for 1 CE unit.