Personal Protective Equipment Poster
Let's see: Gloves, booties, gown—what else do you need?
The proper use of PPE (personal protective equipment) can be difficult to message to staff and confusing, since it depends on each individual case.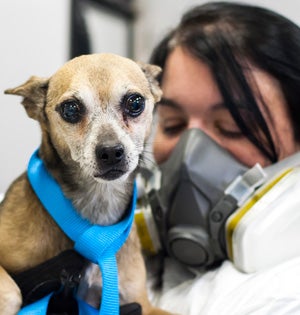 This poster, used by the ASPCA's Kitten Nursery and Canine Annex for Rehabilitation & Enrichment, can clear things up.
It shows each piece of PPE and can be placed on every kennel where contagious disease is present. It can also be altered as health improves, and can be laminated for use over and over.
Explore ASPCApro Tools & Tips by Topic: