Mapping with GIS to Reduce Intake in Portland
Spay/neuter is one essential component to reducing the number of animals who enter shelters each year, and luckily, Animal Shelter Alliance of Portland, OR, (ASAP) has low-cost spay/neuter programs. But in spite of ASAP's best efforts to educate the community about the benefits of spay/neuter, Portland's animal organizations are still seeing an overabundance of cats and pit bull-type dogs coming into their shelters.
The spay/neuter services provided within a community may not be used by those in the community who most need them. Those in financial distress or who aren't connected with the animal welfare community may encounter barriers that prohibit them from taking advantage of the services provided, and even low-cost may be too expensive. There are also those who simply do not think spay/neuter is the right thing to do.
So how could Portland identify and find those it had not yet reached? The ASPCA's Shelter Research and Development department had just the tool to help: geographic information systems (GIS). GIS is mapping technology that showed exactly where the homeless pets in Portland were coming from. The analysis revealed very dense areas of intake where services should be focused – and ASAP could then target those areas with customized spay/neuter outreach and other efforts.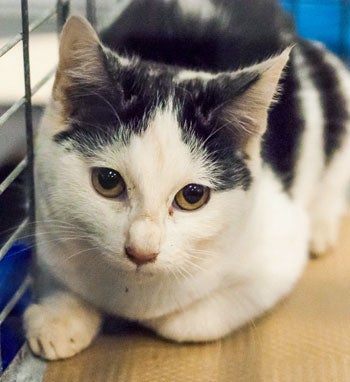 "With this technology, we not only can measure where the risk is highest, but we can measure our impact in a precise manner," says Dr. Emily Weiss, ASPCA Vice President of Shelter Research and Development.
With mapping completed, the ASPCA granted $180,500 to the Oregon Humane Society and ASAP to implement unique outreach and spay/neuter strategies. The results of this scientific approach have been encouraging: Owned cat intake from the targeted area was down 38% during the 18-month period of the program compared to an 18-month period prior to program implementation.
More GIS Resources
The ASPCA's GIS team outlines the program in this free webinar
The ASPCA X Maps Spot project is funded by PetSmart Charities©
Explore ASPCApro Tools & Tips by Topic: