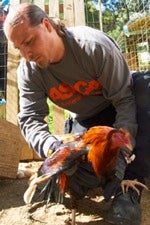 Tim Rickey
Vice President
Tim Rickey leads the ASPCA's Field Investigations and Response (FIR) Team. Under Rickey's leadership, the team responds to natural disasters and animal cruelty situations throughout the country. From hurricanes and floods to dog fighting raids and other large-scale animal cruelty cases, the team works tirelessly with local law enforcement, emergency managers and animal welfare agencies to rescue animals from life-threatening situations and provide them with the essential care they need.
Rickey's 25-year career has been devoted to animal welfare issues, beginning as an animal caretaker at the Joplin (Missouri) Humane Society and as an animal control officer for 11 years at Joplin Animal Control. He joined the Humane Society of Missouri (HSMO) in 2002 as a statewide animal cruelty investigator. He became the director of the Animal Cruelty Task Force and Disaster Response team in 2005. Rickey is regarded as a national expert in disaster response, animal fighting, cruelty investigations and large scale operations.
In July 2009, while with HSMO, Rickey led the largest dog fighting raid in U.S. history, covering eight states and leading to the seizure of more than 500 dogs in one day. As a result of his invaluable contributions, Rickey was one of four recipients of the ASPCA's Law Enforcement Officer of the Year award in 2009.
Since joining the ASPCA Rickey has led successful operations on some of the Nation's largest Disaster, cruelty and animal fighting operations.
Rickey attended the University of Missouri at Columbia's National Cruelty Investigation School level 1, 2, & 3 and National Equine Investigations School levels 1 & 2. Rickey has also attended multiple law enforcement and technical response related trainings and he earned diplomas in veterinary technology and in wildlife, forestry and conservation from Thompson Learning Institute.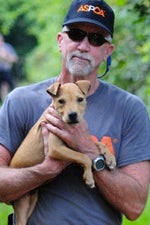 Dr. Dick Green
Senior Director of Disaster Response
Dr. Dick Green is responsible for leading the efforts of the Disaster Response division of the Field Investigations & Response department, which covers natural disasters. He will also oversee the ASPCA's internal disaster readiness program and develop partnerships with national and local agencies to enhance the organization's disaster response capabilities.
Dr. Green joined the ASPCA from the International Fund for Animal Welfare (IFAW), where he served as emergency response manager of disasters. During his time at IFAW, Dr. Green established and chaired the National Animal Rescue and Sheltering Coalition (NARSC) in early 2006, following Hurricane Katrina. NARSC is comprised of 13 animal welfare groups, including the ASPCA, and is the first coalition in the nation that is dedicated to working with all levels of government and non-government agencies on major human-animal emergency issues.
Dr. Green is a frequent speaker on such topics as best practices in animal evacuations, relief and recovery efforts. He has a doctorate in education from Brigham Young University, and was an assistant professor at Gonzaga University and the University of Puget Sound.
Kathryn Destreza
Director of Investigations
Kathryn Destreza is responsible for overseeing and coordinating investigations within the FIR team. She previously served as Southeast Regional Director for the team.
In 2010, Destreza led one of the largest cockfighting cases in Florida's history. In addition to leading large-scale animal cruelty investigations in her region, she has also been a key player in establishing Canine CODIS (Combined DNA Index System), the nation's first dog fighting DNA database.
Prior to joining the ASPCA, Destreza served for more than 17 years as the animal services director and director of humane law enforcement for the Louisiana Society for the Prevention of Cruelty to Animals, where she led the largest animal rescue operation in history, during Hurricane Katrina.
Destreza has taught various courses on animal cruelty, blood sports and disaster preparedness, and she has led presentations on animal cruelty at several professional veterinary conferences.
Prior to her work in animal welfare, Destreza served as an engineer with the U.S. Navy.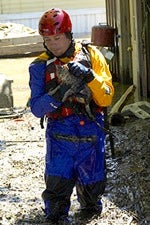 Joel Lopez
Director of Planning and Field Operations
Joel Lopez is responsible for overseeing the planning and operations of large-scale cruelty cases and disaster response efforts as part of the Field Investigations & Response team. He also oversees the department's Responder and Response Partner programs, which allow the ASPCA to call on agencies and professionals to assist in rescuing, caring for and re-homing animals in crisis.
Lopez has been a key player in establishing emergency distribution centers during disaster response operations, which distribute supplies to impacted communities. He has also been instrumental in building temporary shelters for animals rescued from cruelty cases, often housing hundreds of animals at once.
Prior to joining the FIR team, Lopez served as an administrative and outreach manager for the ASPCA's Mobile Spay/Neuter Clinic, where he directed grassroots outreach efforts.He began his animal rescue career as a volunteer for the ASPCA Disaster Response team in 2008.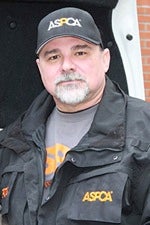 Terry Mills
Director of Blood Sports
Terry Mills joined the ASPCA in October 2010 to lead the new Blood Sports division of the Team. The division is dedicated to providing training to law enforcement and investigating blood sports, such as dog fighting and cockfighting, across the country.
Mills is widely known in the animal welfare community for his work on the federal dog fighting raid in 2009 that covered eight states and resulted in more than 100 arrests and the seizure of more than 500 dogs in one day.
Shortly after joining the ASPCA, Mills assisted in one of Florida's largest cockfighting cases. In 2011, Mills worked with the Bureau of Alcohol, Tobacco, Firearms and Explosives and a United States Attorney's office to assist in the rescue and forensic evidence collection of 41 dogs associated with dog fighting in Halifax, Virginia.
Prior to joining the ASPCA, Mills spent more than 30 years with the Missouri State Highway Patrol, where he investigated major crimes.
Mills also leads training workshops across the country on animal fighting.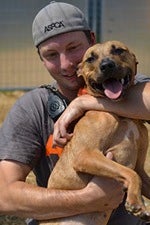 Ehren Melius
Shelter Director
Ehren Melius is responsible for overseeing all aspects of emergency sheltering for the Field Investigations and Response Team during large-scale cruelty seizures, natural disasters and other sheltering operations. Melius is responsible for the set-up and design of the emergency shelter. Once animals are brought into the shelter, Melius oversees their direct care, working closely with the Medical Director and Behavior Leads to provide a safe and healthy environment for the animals.
Before assuming his current role, Melius worked at the Columbia-Greene Humane Society/SPCA for nearly 12 years. He held a variety of roles within the organization, including medical manager, animal cruelty investigator and shelter manager. For the last two years, Melius has been a responder for the FIR Team.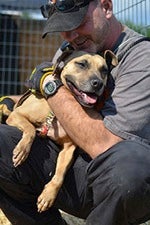 Bruce Earnest
Responder Safety Manager
Bruce Earnest is responsible for overseeing the health and safety of responders during FIR operations. As the Responder Safety Manager, he works to reduce and prevent hazardous situations and accidents. He also provides expert animal handling during large scale cruelty seizures, natural disasters and other emergency sheltering operations.
Prior to working in this capacity, Earnest worked closely with the FIR Team for three years as a consultant. He is a licensed EMT-B, and has more than 20 years of experience working with a full-time critical care paramedic service. Earnest is a National Animal Control Association (NACA) certified Animal Care and Control Officer with more than 30 years of experience working with animals.
He has responded to numerous cruelty cases and disasters over the past 13 years including Hurricane Katrina, the tornado that struck Joplin, Missouri in 2011, and the largest dog fighting case in United States history, known as the Missouri 500. Earnest has also volunteered with the trapping team for Animal Balance's Operation Pot Cake in Nassau, Bahamas and helped move an exotic animal sanctuary in Southern Florida to a new location.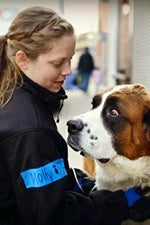 Molly White
Administrative Manager
Molly White joined the ASPCA in April of 2012 to help assist with day-to-day operations of the FIR Team. As administrative manager, White is responsible for invoice processing, finance tracking and team communications. She also provides onsite and remote support during field responses to cruelty cases and natural disasters.
Before assuming her current role, White completed a summer FIR internship and spent seven months as a consultant. Between her internship and joining the FIR Team, White completed her Bachelor's degree in zoology at Michigan State University. She began her animal career volunteering with a local therapeutic horsemanship program in Michigan.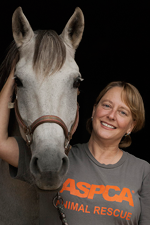 Dr. Nicole Eller
Field Shelter Veterinarian
As Field Shelter Veterinarian, Dr. Nicole Eller works under the direction of the FIR Medical Director. In this role, she assists providing veterinary care to animal victims in both natural disasters and large-scale cruelty cases.  She also assists in providing forensic expertise including deploying as a forensic veterinarian or serving as an expert witness in criminal casework, as needed.  She works to assure the development and implementation of best practices in both the veterinary medical and veterinary forensic fields.
Dr. Eller completed her veterinary degree at the University of Minnesota in 1999.  After graduation, she worked in equine and small animal practice, and ran her own solo equine practice for 13 years.  She maintained an active presence in animal welfare and rescue work in Minnesota, and in 2013 began working towards a Master's degree in Veterinary Forensics through the University of Florida.   She has extensive experience in equine medicine and rescue and also has worked in various areas of wildlife and avian medicine and rehabilitation.  Dr. Eller lives in Minnesota with her family and varying numbers of horses due to rescue and foster!  She also shares her home with 6 cats, 3 herding dogs (Jem, Rose and Mack), and a few chickens.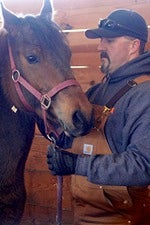 Kyle Held
Regional Director, Midwest Region
Kyle Held investigates and responds to situations involving animal victims of natural disasters and animal cruelty cases within the Midwest region.
In addition to leading large-scale disaster response operations in his region, Held has led large-scale animal cruelty investigations from Ohio to Arkansas.
Prior to joining the ASPCA, Held served as a statewide animal cruelty investigator for 11 years at the Humane Society of Missouri. Early in his career, Held worked at various veterinary hospitals, and later owned a horse training and boarding facility in Washington. He frequently provides workshops on blood sports and animal handling courses for law enforcement officials, animal welfare professionals and veterinarians.
Adam Leath
Regional Director, Southeast Region
Adam Leath investigates situations involving animal victims in the Southeast Region and responds to natural disasters and animal cruelty operations. Since starting in this position, Leath successfully investigated one of the largest criminal cases in ASPCA history with the seizure of nearly 700 cats in February 2012.
Leath was previously the operations manager for Lee County Domestic Animal Services in Fort Myers, Florida, where he oversaw the prosecution of all criminal and civil violations of state and local ordinances relating to animals. In addition, he was instrumental in establishing a working relationship with Florida's 20th Judicial Circuit to help increase penalties for felony animal cruelty crimes, spearheading training for animal control officers, and creating Lee County's Hoarding Task Force.
He also investigated one of the largest cockfighting investigations in Florida history in September 2010.
Leath began his career in animal welfare in 2003 at the University of Tennessee's Veterinary Teaching Hospital.  He holds a bachelor's degree in animal science from the University of Tennessee. He also holds a Master's Certificate in Veterinary Forensic Science from the University of Florida. He is a member of the International Veterinary Forensic Sciences Association and a Certified National Animal Cruelty Investigator through the University of Missouri. Leath has been certified as an expert witness in animal fighting and animal cruelty. He currently consults with law enforcement at the local, state and federal levels on cases of animal abuse.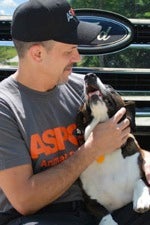 John Bolin
Regional Investigator, Northeast Region
John Bolin works closely with law enforcement and local animal welfare groups throughout the Northeast to identify and investigate animal cruelty cases. Additionally, Bolin trains law enforcement on how to recognize and respond to cruelty.
Bolin is a 17-year law enforcement veteran and has worked as a criminal investigator with the Indiana Gaming Commission, leading the takedown of several large-scale cockfighting and dog fighting cases. In 2009, Bolin played a major role in an Indiana dog fighting operation, which resulted in the seizure of more than 100 dogs. In 2010, Bolin led a cockfighting investigation that resulted in the seizure of more than 200 birds that were bred to supply cockfights overseas and throughout the United States.
Bolin also trained police recruits for the Indiana State Police how to recognize animal fighting activities and paraphernalia as part of their training program. He has also instructed courses on police use of force and survival tactics.
Bolin attended the Indiana Law Enforcement Academy in Plainfield, Indiana. In 2010, he was the recipient of the Humane Society of the United States' Humane Law Enforcement Award for his efforts to tackle cockfighting.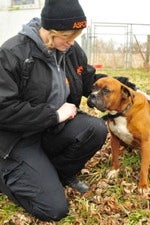 Jessica Rushin
Senior Partnerships Manager
Jessica Rushin is responsible for the strategic development of FIR's Partnership Program and response partners. Response partners are shelters and other agencies across the United States that partner with FIR to place cruelty victims and provide on-the-ground support during FIR operations. As a member of the operations team, Rushin also participates in the planning of deployments and provides leadership in the field.
Rushin has been part of the ASPCA since 2007 and previously served as a leader in the Client Services team working out of the Midwest ASPCA office, overseeing programs related to the Spay/Neuter program in NYC, the ASPCA Animal Poison Control Center and the ASPCA Pet Nutrition and Science Advisory Service. During her time with Client Services, Rushin volunteered as an ASPCA Disaster Response Team member.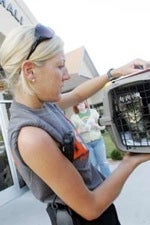 Gina Manke
Responder Manager
Gina Manke is responsible for overseeing and developing the Field Investigations and Response Team's responder program. Manke has been with the team as part of the Planning and Operations division serving as Resource Unit Leader for more than 50 field operations including Hurricane Sandy, the second-largest multistate dog fighting raid in the nation's history, and the largest cockfighting bust in New York state history. Manke leads the team's efforts in responder outreach and recruitment, information management and resource allocation for field deployments.
Before assuming her current role, Manke worked closely with the FIR Team for eight months as a Professional Responder. She previously served as American Humane Association's Program Coordinator for the Red Star Animal Emergency Services Team where she provided planning and logistical support for operations and managed AHA's volunteer base. She began her animal rescue career volunteering with horse rescue organizations and serving on the board of directors for a non-profit dedicated to rescuing and rehabilitating neglected horses to use in equine-assisted therapy programs.
Manke received a degree in public policy with a focus in criminal justice from James Madison University.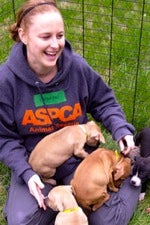 Lauren Cowell
Planning Manager
Lauren Cowell is responsible for providing planning and operations support for all FIR activities. In addition to planning for national field responses, meetings and trainings, she is responsible for implementing and maintaining the After-Action Review process for all future operations and activities, with the goal of improving animal, case and responder outcomes.
Cowell is responsible for managing resources for the Planning and Operations Team to ensure its efficiency and cost-effectiveness. Before assuming her current role, she responded with the FIR team for more than two years. Prior to that Cowell planned events and led administrative operations for a major New York City financial firm.
She began her animal rescue career more than 20 years ago, helping to rescue and rehabilitate injured wildlife in her neighborhood. Since then, she has volunteered at various animal rescue organizations across the country. Cowell began volunteering at the ASPCA Adoption Center in New York City in August 2009 and has deployed with several FIR operations assisting victims of cruelty and disasters.
She holds a master's degree in organizational management and a certificate in volunteer management.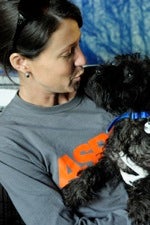 Jasmine Holsinger
Shelter Manager
Jasmine Holsinger works closely with the Senior Shelter Manager of the FIR Team, overseeing all aspects of emergency sheltering. During these operations, Holsinger is responsible for managing sheltering responders and ensuring a high quality of care is provided to all animals in the shelter. Her duties also involve working closely with logistics to ensure all supplies are on hand as well as performing various administrative functions for the sheltering team.
Before assuming her current role, Holsinger worked for three years as a consultant with the FIR Team, responding to 16 large scale cruelty cases and natural disasters. She has assumed numerous roles on these operations including Shelter Lead, Medical Lead, Logistics and Field Rescue. She is a Certified Veterinary Assistant and previously worked at an emergency veterinary clinic in South Carolina.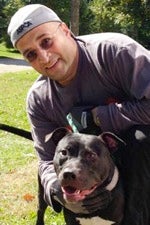 Jim Lucarell
Logistics Manager
As Logistics Manager, Jim Lucarell is responsible for all aspects of logistics for the Field Investigations and Response (FIR) Team during large-scale cruelty seizures, natural disasters and other types of sheltering operations. His primary role is to secure all necessary supplies and equipment to support the FIR team's operations in the field. He is also responsible for identifying and coordinating relevant travel information for the team.
Lucarell has more than 20 years of logistics and supply chain experience. Before joining the FIR team, Jim served as the senior buyer and international logistics project manager at International Paper.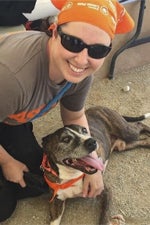 Lacie Davis
Disaster Response Manager
Lacie Davis is responsible for assisting with the efforts of the Disaster Response division of the Field Investigations & Response department, which covers natural disasters, as well as internal disaster readiness programs. Her focus is partnership development with state and local organizations to enhance disaster preparedness and response capabilities in ten Midwest states.
Prior to joining the ASPCA, Lacie worked in various roles in the emergency management and animal welfare community. She started her career in Emergency Management as the Special Needs Coordinator for Brevard County Emergency Management. Within a year, she was promoted to the position of Emergency Management and Financial Specialist. During her time in emergency management, one of her many accomplishments was developing partnerships and collaboration with community stakeholders, leading to a more robust and responsive Emergency Support Function 17 (Animal Issues) for her county. She worked with national leaders in the field of large animal technical rescue, and developed her county's Large Animal Emergency Response Plan, one of the first in the State of Florida. This accomplishment led to the 2015 Florida SART Responder Award. Most recently, Lacie also served in various positions in the animal welfare field, to include Operations Manager, for her County's Animal Services department.
Lacie has deployed on various field operations with the ASPCA, including the second-largest multistate dog fighting raid in the nation's history. She has extensive classroom and technical training in emergency management and animal welfare, including animal rescue, sheltering and veterinary care. She holds a Bachelor's and Master's degree from Old Dominion University. She currently resides in Florida with her family, which includes two dogs, Morton and Willa.
Bryan Hayes
Warehouse, Transport & Fleet Manager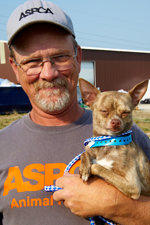 As the Field investigations and Response Warehouse, Transport and Fleet Manager Bryan Hayes is responsible for overseeing the safe transport of the animals rescued from harm's way. Hayes is also responsible for the maintenance of all FIR vehicles, trailers, boats and the inventory of emergency animal sheltering supplies and equipment necessary for rapid response to natural disasters and cruelty nationwide. Hayes also provides logistical support in field operations.
Hayes has been a Professional Responder with the FIR team for the last four years in the area of Logistics support, Safety and animal transport. Prior to becoming a consultant for the ASPCA, Hayes was a business owner, a Corrections Officer in St. Genevieve County, MO and a professional Farrier.  Hayes resides with his family, two dogs- Petey and Trey and a horse named Captain in the St. Louis MO area.