Featured Resource
Have fun in the summer with pets but keep them safe with this DIY first-aid kit.
Resources Like This:
Moving Animals Places (MAP)
MAP is an interactive, web-based application that will help address oversupply and demand challenges for animal shelters across the U.S. 
How does it work?
MAP is a free, searchable database where members can look for either a source or destination group to connect with. MAP can be used to create a partnership to send or receive animals, either on a one-time basis or as the start of an ongoing relocation program. Read our frequently asked questions here.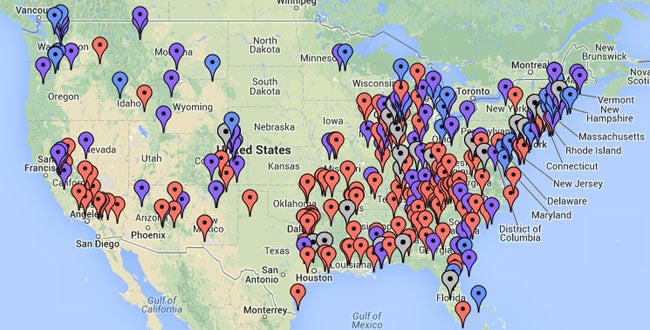 ​
Once a connection has been made and a transport occurs, a members-only rating system helps organizations provide feedback about their experiences with each other.
Who is it for?
MAP is for any nonprofit shelter or rescue, or any municipal sheltering agency working to find new homes for homeless animals. This includes shelters that occasionally have empty cages; animal control facilities with low live release rates; or organizations interested in partnering with local or regional groups so both can have a more diverse selection of animals on the adoption floor.
Why is it needed?
MAP can provide agencies with much-needed information, including where surplus animals are and where the shelters and rescues are that can take them in. The information is comprehensive, real-time, easily accessible and all in one place. That helps groups facilitate more efficient, humane and safe transports. MAP also offers a library of resources to help members learn and carry out best practices for transporting animals.
---
"After all the years CAT (Cat Adoption Team) and MCAS (Multnomah County Animal Services) have been working together on cat transport, it's nice to see the ASPCA not only recognize how valuable inter-shelter transfer is, but come up with such a great tool for finding shelter transport partners. I'm excited that we'll be able to share our successes – over  700 cats and kittens transferred from your shelter to ours in just a single year! MAP is also going to be a helpful way to find other shelters who need a transport partner or who would like to transport animals. Together, MCAS and CAT are saving lives, and now with MAP we can save even more!"
-John M. Rowton, Shelter Manager
 Multnomah County Animal Services, Troutdale, OR
---
Read More about Relocation
Webinar: Saving Lives with Animal Relocation