Our Gift to You: 2017 Shelter Planning Calendar
Welcome, shelter and rescue staff and volunteers!
We at ASPCApro are so grateful for the lifesaving work you do 12 months and 365 days a year.
To help you optimize the possibilities every month of 2017 can bring, we've created this free, shelter-focused calendar.
Included here are special (serious and not-so-serious) days that you can use for social media engagement and more. Conferences, planning ahead, and shelter life cycle information are also gathered month by month.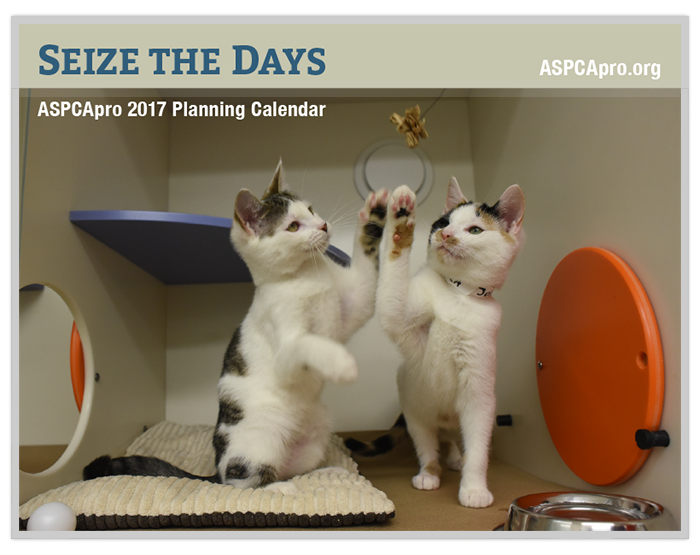 But now that you've got all the dates at your fingertips, what do you do with them? Well, we've got special pages on ASPCApro with all the tools you need for each individual month. We'll update them as the year progresses, so you can print out each month of the calendar when you need it or do the whole thing at once.
We hope you'll find the calendar helpful and inspiring—you inspire us every day of the year!