Finding Great Transport Partners, Part 2: 4 Things to Look For in a Destination Agency
Starting a transport program or elevating an existing one? In the first segment of this 2-part series, we explored the key components to look for in a source agency. Here with another perspective is Humane Rescue Alliance's Beau Archer to discuss the right road to finding destination agencies.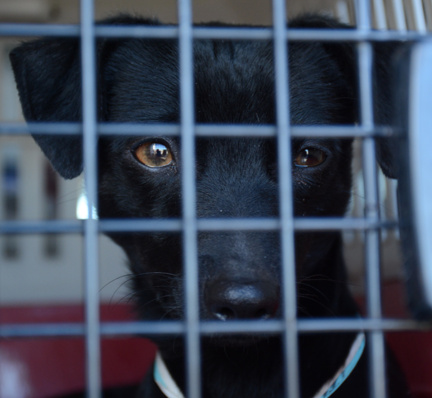 1. Destination shelters must have community demand for dogs, puppies, cats and kittens
Many destination shelters are in areas where there aren't enough animals to meet the needs of the community. In my area—the mid-Atlantic region in D.C.—our kennels would be empty if we weren't transporting in dogs from other areas. However, that is not the case for cats in this area. It's going to look different for everyone, and each organization should assess the impact it will have in the community to bring or not bring in more animals. When destination shelters are euthanizing only unhealthy and untreatable animals, that is a point where transferring in may be ideal.
2. Destination shelters must have capacity and space available for care
Space and capacity have to be considered in tandem. You might actually have a lot of space, but do you actually have the capacity to care for the animals in terms of staffing, volunteers and infrastructure? You really have to look at those things together in order to maintain a sustainable practice. As a destination shelter, you don't want to be in a position where you face having to euthanize for space—if you get to that point, you should stop transporting in. (Editor's note: see our tips and resources for calculating your capacity here.)
3. Destination shelters must have strong infrastructure to support incoming animals
In addition to space and capacity, evaluate the medical and behavior resources that you have, and be flexible about the kind of animals you are going to receive. We can't expect to receive all puppies and kittens. If you are taking in animals with certain medical conditions, this may be an opportunity to reach out to donors in your community. You may have a donor who particularly wants to help treat dogs with heartworm, for example. Then you can create the funds for that sort of treatment, as long as you have the infrastructure—that is, the space and resources—to accommodate those animals coming in. When a destination agency has the ability to take on cases that require additional medical or behavior care, the source agencies very much appreciate it. If the destination agency does not have the infrastructure, however, they should decline regularly taking on those kinds of cases.
4. Destination shelters must be in compliance with all local, state and federal laws
In part 1 of this series, we covered how transport programs are being monitored. It's important to know your laws really well—and don't overlook your local codes! A lot of counties might have codes that nobody has thought about. Jurisdiction codes are unique, and some are more permissive than others in terms of what types of animals are allowed as pets. In many jurisdictions ferrets and hybrid domestic-wild species are prohibited, which may not be common, but it is important to know what is in the local code. That's the kind of thing you obviously want to be in compliance with, as well as laws regarding interstate travel, vaccinations and health certificates.
When you are working with a partner shelter, you get to know each other really well. You can anticipate that you will influence each other's operations. Not only anticipate it, but it may be beneficial to expect it and/or work toward making positive changes to improve operations in both agencies. Most of all, it is important that we model the best behavior possible, so that we can continue to do this valuable work and save more lives.
Have a great thing going with your transport partners? Please take a minute to give 'em a shout-out and share what's working for you.
More relo? Join us on Wednesday, April 5, at 3 ET, for the final webinar in our 7-part series, Q&A: Transport Best Practices. And for more words of wisdom from Beau, catch the recording of the webinar he co-presented, Building Relationships in Transport Programs.

Beau Archer is vice president of strategic operations at the Humane Rescue Alliance in Washington, D.C.
Related Links
Transport Best Practices: A 7-Part Webinar Series
Building Relationships in Transport Programs
Get our Blog content delivered direct to you.
The latest posts from ASPCApro experts and thought leaders delivered directly to your inbox.
Explore ASPCApro Tools & Tips by Topic: