When that family comes into the shelter and discovers that the pup they were interested in adopting is no longer there, what happens? Dr. Emily Weiss has a few suggestions.
"Oh, wait!" he exclaimed. "Don't leave yet—I have to show you some pictures!"
A colleague and I were in an Uber and we had reached our destination. In the course of our trek from our hotel to the shelter we were visiting, our driver, Carlos, had transformed from a gruff, macho fellow to a puddle of coo.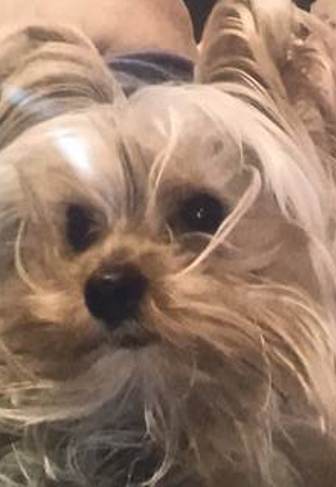 He had heard us chatting in the back seat about dogs and shelters, and he told us the story of his grand-dog named Isabella. Earlier in the year, he and his daughter had embarked on a quest at their local shelter for a dog who looked like a Yorkie; his daughter was drawn to this type, but she did not need or even want a purebred. They would scan the website and go to the shelter when they found a dog who caught their eye, but by the time they got there, the dogs they were interested in were already gone.
After a few failed attempts, Carlos told us, he and his daughter were yearning even more for a pup to add to their lives. So they found a pet shop and bought beautiful Isabella. 
(Yes…pregnant pause here.)
While there are some areas of the country where there are few fluffy littles coming in as local intake, that was not the case where we were. In our tour the day prior, we had observed many small dogs awaiting adoption or transfer who would have filled the bill for Carlos and his daughter. What made Carlos's story resonate for me was that he was right at our doorstep…
Isabella is an example for us, an opportunity to wear the glasses of a potential adopter using your website as their primary tool for finding their next best friend. When that adopter comes into the shelter and discovers that the pup they were interested in adopting is no longer there, what happens? What if Carlos could have been 'captured' to ensure his good intentions of saving a shelter dog actually result in that reality? What if Carlos was put on a special list that would trigger a call when the next dog of similar description (be it physical or behavioral or both) comes in? What if we sweeten the pot by giving him a special VIP discount? Are there other shelters nearby that you could call to see if they have a potential new family member for Carlos and his daughter?
As Carlos scrolled through his pictures of Isabella, he told us he was hoping to find her a friend. She loves other dogs, and they have room in their hearts and home for another pup.  As we exited our Uber, Carlos went to find a spot to park his car and rescue a life. I hope he was captured.
Related Links
Blog: "Can Your Lost And Found Listings Use a Tune-Up?"
Comments
About the Author
Emily Weiss, PhD, CAAB
ASPCA Vice President, Research & Development
Dr. Emily Weiss' work at the ASPCA involves developing programs and processes that focus on impact on animal welfare. In her previous work as a behaviorist, she developed training programs to improve husbandry and decrease stress for many zoo animals. She has also developed assessment tools for shelter animals, including the SAFER assessment and Meet Your Match Canine-ality, Puppy-ality and Feline-ality. Dr. Weiss is co-editor of the Journal of Applied Animal Welfare Science, and has published and lectured extensively in the field of applied animal behavior.
Get our Blog content delivered direct to you.
The latest posts from ASPCApro experts and thought leaders delivered directly to your inbox.
Explore ASPCApro Tools & Tips by Topic: