They Did It: Doubled Spay/Neuter Capacity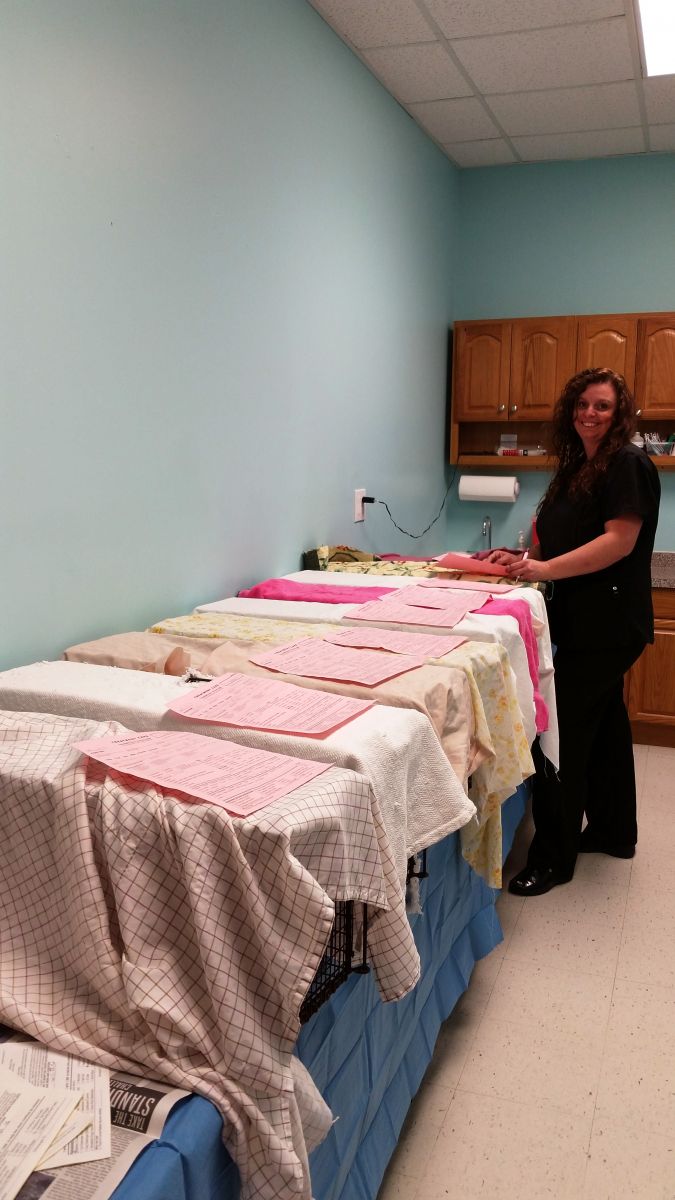 The PAWS Clinic in Taylor, MI, has performed more than 31,000 spay/neuter surgeries since opening its doors in September 2011. And thanks to a recent expansion that nearly doubles their space and veterinary staff, the high-quality, low-cost S/N clinic hopes to provide even more lifesaving surgeries to the community. Kris Jordan, PAWS' executive director, shares how they managed this exciting growth.
ASPCApro: How did you determine that you needed to expand your S/N services? 
Kris Jordan: We had been regularly booking appointments well in advance, and it had gotten to the point that we were booking female and large dog appointments over three months out—that didn't allow us to accommodate people as quickly as they needed, and we saw a higher rate of no-shows. A fair percentage of our clients struggle to make ends meet, and if we couldn't see their pets at the moment when they had the money, they often had to spend it elsewhere. Many times, they didn't reschedule and we knew we were missing our one shot at getting some of these animals sterilized. And on at least a couple of occasions, females booked that far in advance had gotten pregnant in the intervening time, which was just a horrible feeling for all of us.
ASPCApro: And this was on top of doing S/N for community cats, right?
KJ: Yes, almost 20% of the surgeries we perform are on community cats brought to us from both TNR groups and individuals. We have some groups with standing appointments for 5 to 10 cats, plus we allow anyone to walk in with up to 2 cats in traps for TNR. On some days, we literally had traps everywhere. Sometimes we had too many animals for one doctor to handle all the surgeries.  
ASPCApro: How did you go about increasing your S/N capacity? 
KJ: From the time we first opened our clinic in 2011, the founders hoped that we would one day be able to expand, so we started saving money almost from the beginning. As the dream of expanding gained momentum, we began holding small fundraisers and our board of directors encouraged our savings program.
We were leasing space in a shopping plaza that is in a perfect location. When the plaza sold to a new owner, that owner gave us the opportunity to expand into the two suites adjacent to ours, doubling our space. We really hadn't saved enough money yet, but he had other renters for the space and we didn't want to lose the opportunity, so we closed our eyes and jumped. Our savings and a $40,000 equipment grant from the Humane Alliance, a program of the ASPCA, allowed the expansion to take place.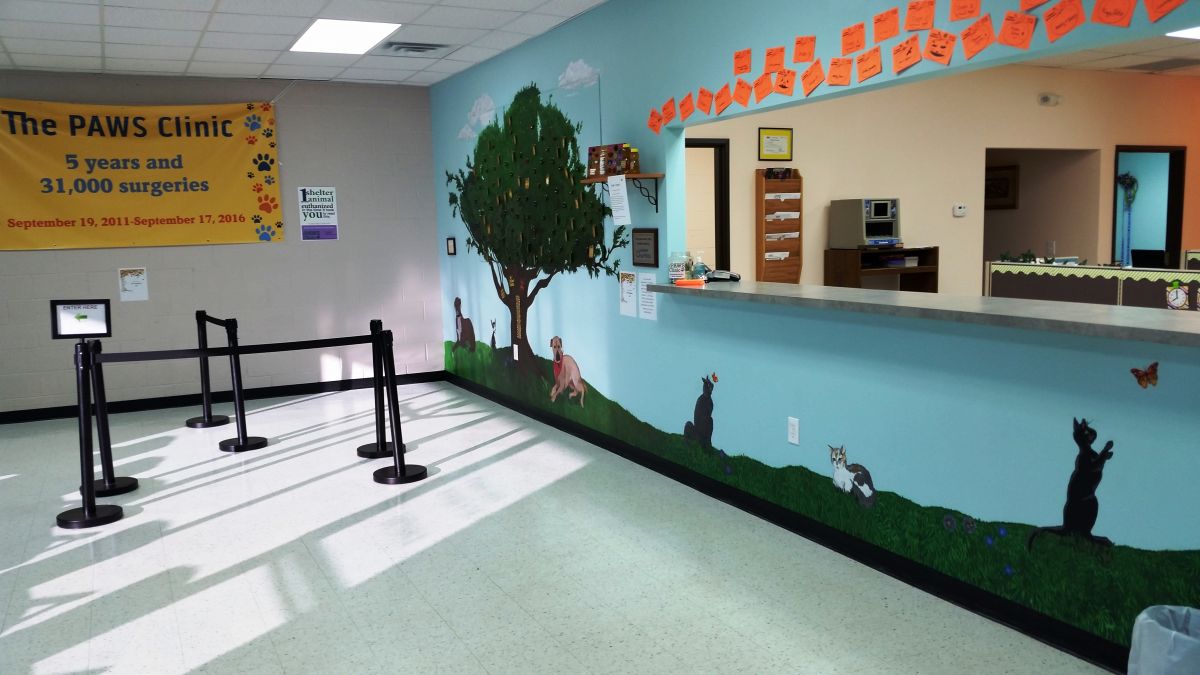 ASPCApro: What did going from one vet to two mean for your organization in terms of surgery numbers?
KJ: We are coming close to doubling the number of surgeries per day on the one day that we currently use two doctors. Both of these doctors are very fast. Our target number of surgeries per day for one doctor is 35 and right now, we are trying to book 70 appointments for the two of them. So far we've had 8 days with surgery counts at 60 or above since the renovation, the highest number of surgeries on one day being 70.
ASPCApro: What changed along the way?
KJ: Logistics were a bit challenging from the beginning. Just the increased and rearranged space made it difficult, and a little amusing. Nobody could find anything, and we could never find each other either! But in the 4 months since the expansion, we have gotten into a new rhythm and things are working well. One thing we continue to work on improving is the amount of time it takes to get through the admission process in the morning. We have been working on alternative approaches to try to speed the lineup, but the best we've been able to do so far is a little over a minute and a half for each person to check in.
ASPCApro: Were there any other challenges that you faced with increasing your staff? 
KJ: Our biggest challenge was finding additional veterinarians. We began advertising in May, and didn't receive any resumes until the very end of August, a month after the renovation was complete. It was getting very frightening! Then beginning at the end of September, we suddenly received resumes for several qualified candidates. I think it was probably the time of year that we started advertising that caused the problem; nobody was looking for work in the summer.
ASPCApro: What else excites you about the expansion?    
KJ: We are thrilled to have a separate room to house community cats. We are also excited to have an exam room where our doctors can see rechecks. Pre-expansion, families had to wait in the lobby when staff took animals in the back for rechecks because we did our rechecks in the prep area. This upset families, and also often interfered with the flow if we were still in the middle of surgery when the rechecks came. 
Related Links
Download: Special Considerations for Community Cats at Spay/Neuter Clinics
Get our Blog content delivered direct to you.
The latest posts from ASPCApro experts and thought leaders delivered directly to your inbox.
Explore ASPCApro Tools & Tips by Topic: