Tip of the Week: Keep Spay/Neuter Patients Warm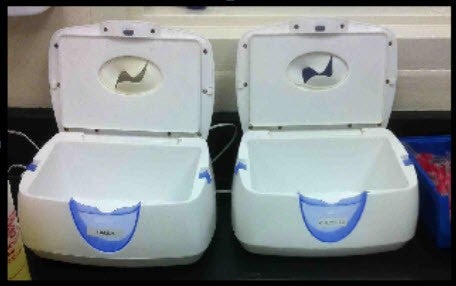 Preventing hypothermia in spay/neuter patients is more favorable than trying to treat it once it occurs. Humane Alliance, a program of the ASPCA, uses baby wipe warmers to gently heat surgical scrub and rinse solution prior to use on a patient's surgical site. 
Use one baby wipe warmer to hold gauze squares with surgical scrub, and another to hold gauze squares with a rinse solution. 
In order to prevent accidental burns, it is important to ensure that the scrub and rinse solutions are only warm—not hot. And don't forget that all containers and warming agents must be emptied and disinfected at the end of each day's use.
How do you keep spay/neuter patients comfortable? Leave a comment and let us know.
Related Links
Blog: Turn Socks Into Cozy Kitteh Sweaters
Get our Blog content delivered direct to you.
The latest posts from ASPCApro experts and thought leaders delivered directly to your inbox.
Explore ASPCApro Tools & Tips by Topic: