Tip of the Week: Shop 'Til They Adopt
'Tis the season to be shopping! With everyone out and about in the stores, don't miss this opportunity to get lots of extra exposure for your foster animals by bringing them along—this is a chance for them to get seen by people who may not visit animal shelters.
A foster mom with Charleston Animal Society's Adoption Ambassadors program likes to put animals right in the shopping cart so she can show them off.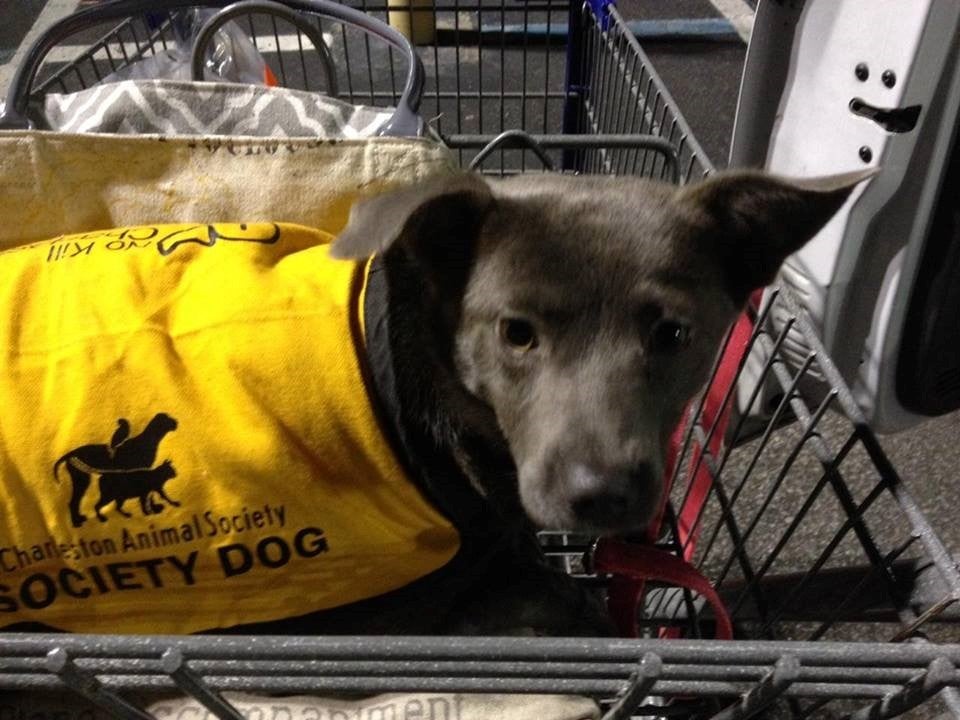 Even if you don't score an adoption that day, you'll have adorable photo ops like this one to post on social media!
Ready for the cutest shopping spree ever? Ask your foster families to adorn their animals with an Adopt Me vest and visit stores that allow pets.
How do you get foster pets noticed? Share your tips in the comment box!
Related Links
Get our Blog content delivered direct to you.
The latest posts from ASPCApro experts and thought leaders delivered directly to your inbox.
Explore ASPCApro Tools & Tips by Topic: