Tip of the Week: Shine a Light on Ringworm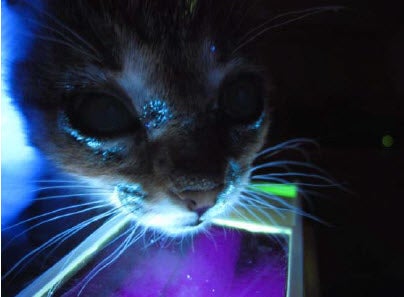 Why is the kitty in this photo glowing? She's getting a Wood's lamp exam, a quick 'n simple method of identifying ringworm-positive animals. Dr. Sandra Newbury, DVM, director of University of Wisconsin's shelter medicine program, recommends investing in a good lamp like the one pictured below. "Prevention beats clean-up!" she stresses.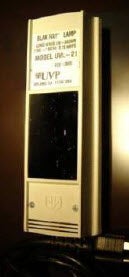 It's especially important to check for ringworm if you're sending kittens out for foster care. Says Dr. Newbury, "If you just take 5 minutes to do this, you can often avoid sending a contaminated animal to a foster home. And if your foster family DOES know the animal has ringworm, it's much easier to control than if the person doesn't know and finds out later."
To learn how to use a Wood's lamp, check out Dr. Newbury's "Ringworm 101 for Shelters" webinar.
Would you give this idea a glowing review? Share your thoughts in the comment box.
Related Links
Beating Ringworm Webinar Series
Get our Blog content delivered direct to you.
The latest posts from ASPCApro experts and thought leaders delivered directly to your inbox.
Explore ASPCApro Tools & Tips by Topic: