Grab & Go: Forms for Offsite Cat Adoptions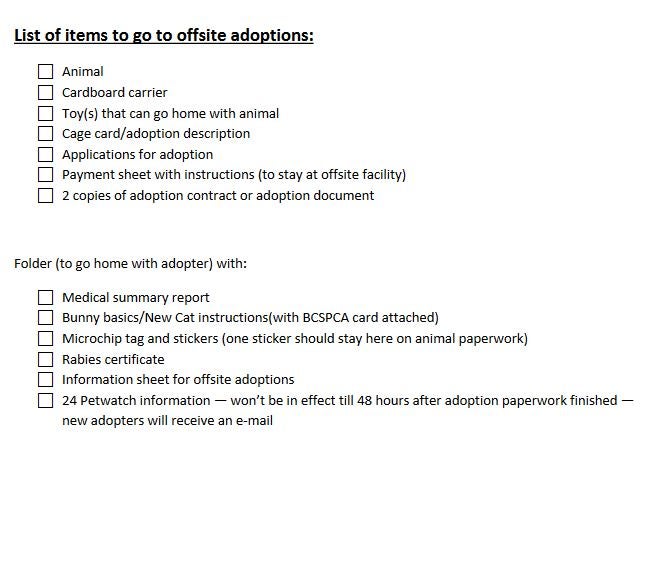 How would you feel about reducing length of stay for cats by two-thirds? That's what Bucks County SPCA did with their offsite cat adoptions program. The Pennsylvania agency recently shared tips and resources to help you implement—or add some efficiencies to—your own successful program.
First thing—don't feel bogged down by logistics. To that end, peruse and download these handy resources, including:
For all the nuts and bolts of the program, read our 4-part series:
Related Links
How-To: Fee-Waived Adoptions
Webinar: Maximizing Offsite Cat Adoption Success, Part 1
Get our Blog content delivered direct to you.
The latest posts from ASPCApro experts and thought leaders delivered directly to your inbox.
Explore ASPCApro Tools & Tips by Topic: