Plan Ahead: Cuatro Cinco de Mayo Promos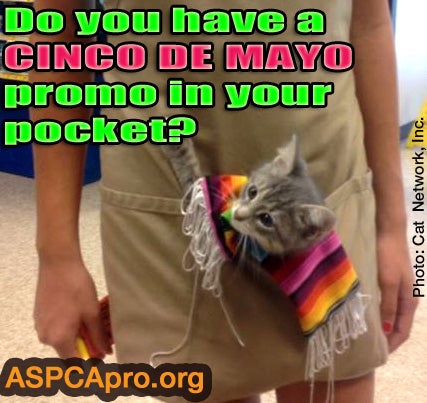 Cinco de Gato… Cinco de Meow…  May 5th sure offers some good options for pun-loving animal organizations—and we love watching you take full advantage of Cinco de Mayo every year by holding fiestas, discounting adoptions and having a whole lotta fun in-shelter and on social media. Wanna get those event-planning wheels turning under your sombrero? Here's some inspiration from your colleagues in the field:
Uno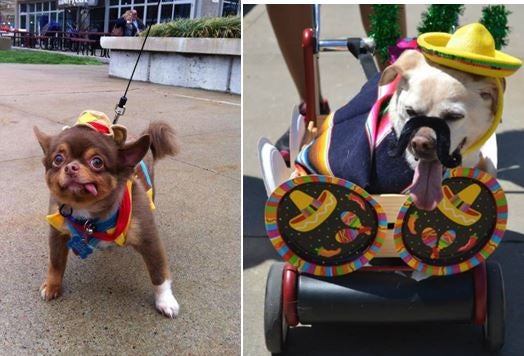 This Sunday, Great Plains SPCA will be holding their 4thannual Cinco de Mayo parade, in which they invite all dogs to come in costume and be a Chihuahua at heart! Don't miss these pics from last year's parade. Of course, dogs in costume are fun no matter what, so try dressing up dogs around the shelter—and don't forget to post photos on social media.
Dos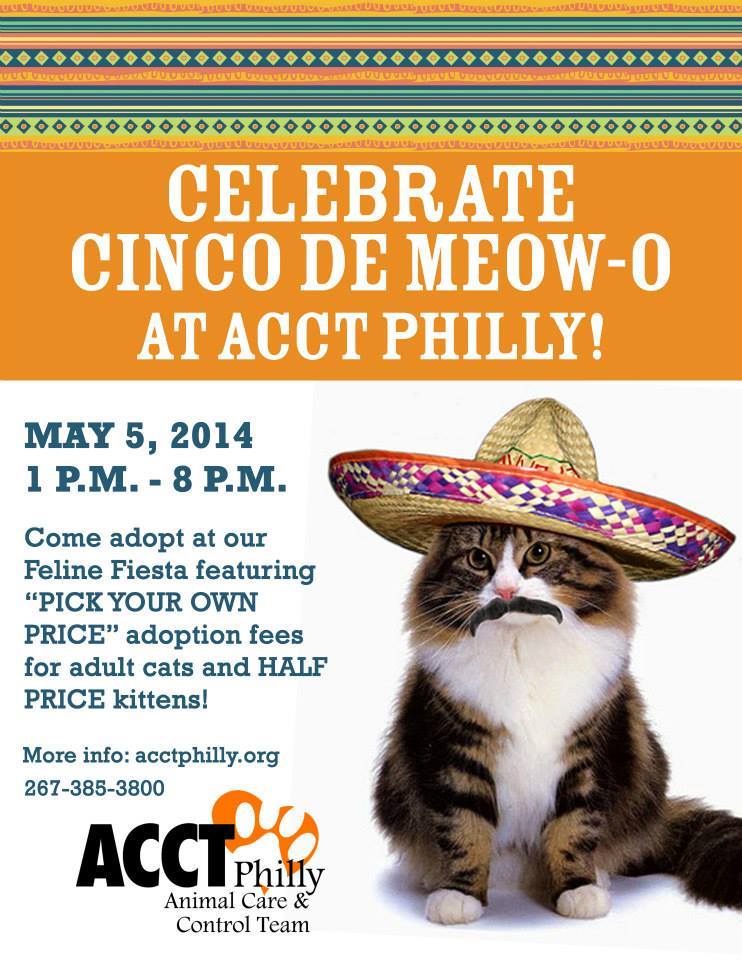 In honor of Cinco de Meow-o last year, Animal Care & Control Team of Philadelphia invited folks to name their own adoption price. We're diggin the 'stache in this pic…
Tres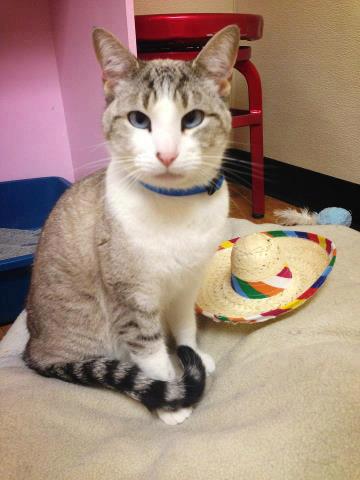 Hold on to your sombrero—Sid here is one of 60 cats adopted during Central Oklahoma Humane Society's successful Cinco De Gato free-cat promotion last year!
Cuatro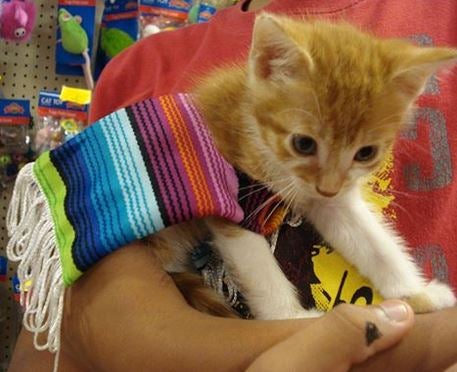 In recent years, Cinco de Gato events at Cat Network, Inc. have included face painting for kids, festive kitty adornment and colorful signage.
How are you celebrating Cinco De Mayo?
Related Links:
"Tip of the Week: Get It On the Calendar!"
"Tip of the Week: Do You Know What Day It Is?"
Get our Blog content delivered direct to you.
The latest posts from ASPCApro experts and thought leaders delivered directly to your inbox.
Explore ASPCApro Tools & Tips by Topic: