Recent Comments
Actually I do this with my outdoor feral cats. Momma acknowledges me with a blink. Papa who is a scaredy...
Thank you for this!! A smile makes the difference! This goes for a pup you have had for years or a new...
I got several rejection letters from rescues because we gave up a dog 16 years ago when we had a baby and...
By Bananas and blueberries on I Was Them - 8/22/2016 at 5:25am
And the Winners of the 2014 $100K Challenge Are…
The 5th and final ASPCA Rachael Ray $100K Challenge: 50 tough competitors, 3 months, a combined 68,805 animals' lives saved—an increase of 16,789 over last year. YEAH. BABY!!!
And leading the pack?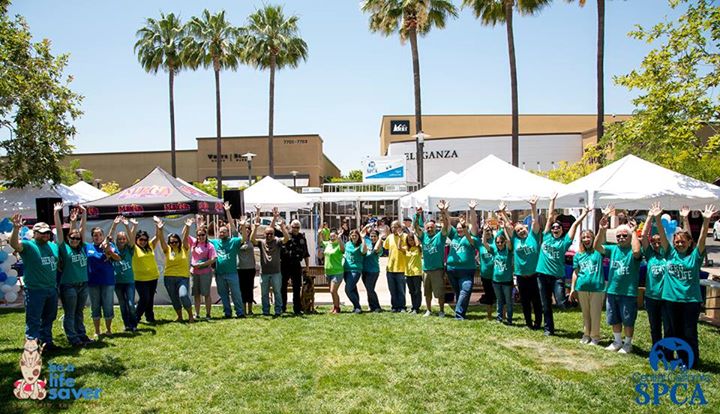 Why are these people so happy? The staff and volunteers at Central California SPCA saved 2,640 dogs and cats in 3 months—a grand prize-worthy increase of 1,612 over the same period last year.
Check the Leaderboard for detailed results—including total lives saved, overall rank and increase over last year for all competing agencies.
They've raised the bar—so let's raise our glasses! Click here to join us in saluting the staffs, volunteers and communities of all 50 contestants—you have inspired us, you have inspired your colleagues in the field and you have inspired your communities. Thank you, thank you, thank you!
Visit us on Facebook for coverage of the celebrations nationwide, and stay tuned to the ASPCApro Blog for a recap of the victory parties later this week.
Related links:
ASPCA Rachael Ray $100K Challenge