Mom's the Word on Facebook
Goodness, shelter colleagues—as usual, you pulled out all the stops this Mother's Day! We saw a rich variety of Facebook posts honoring animal mamas, foster mamas, pet mamas and people mamas. We saw adoption discounts, photo contests, share graphics galore... and we saw lots of puppy and kitten pics (as you can imagine, it was really tedious researching this blog). Here's a collection of the smart and sweet ways the field has been engaging Facebook fans this week: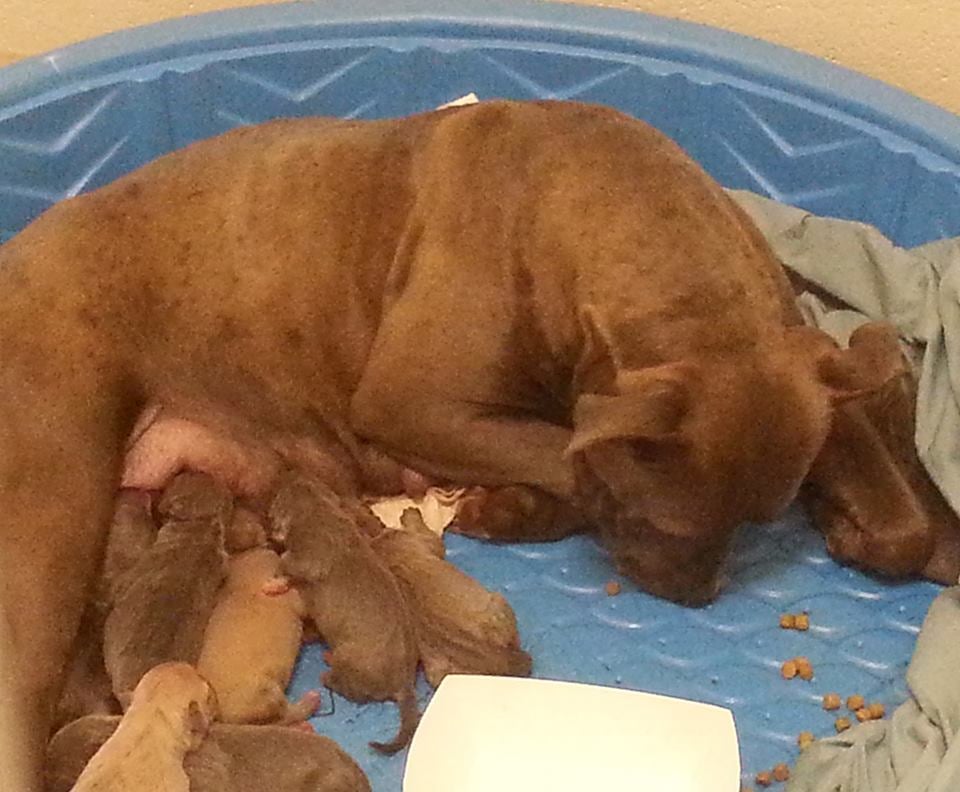 Whelp, looks like someone had a special delivery just in time for Mother's Day... Over at Portsmouth Humane Society, Faith is caring for her litter of 9 in a baby pool until they're ready for foster. The VA agency reached out to their community for supplies by throwing Faith an impromptu puppy shower.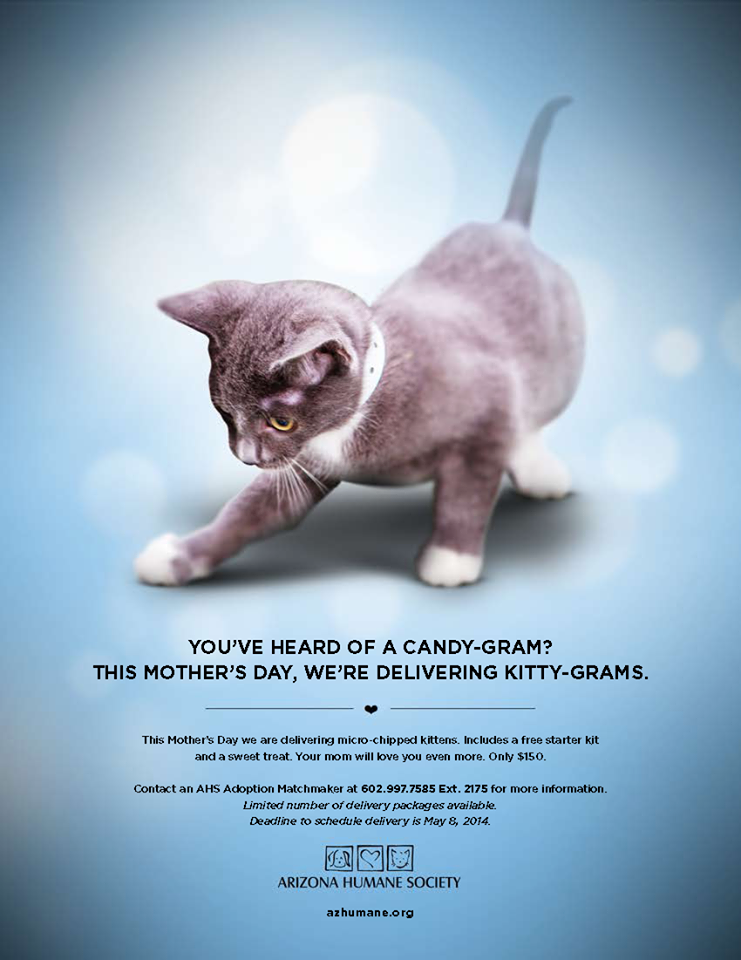 Here's a great lesson from Arizona Humane Society—if it works, do it again! Building upon the success of their Valentine's Day kitty-grams, they offered this service again for Mother's Day. Check out this spot-on messaging in their post: "If you know your mom is ready for a new addition, contact an AHS Adoption Matchmaker." Don't yet have a pets as gifts policy at your agency? Read the research here.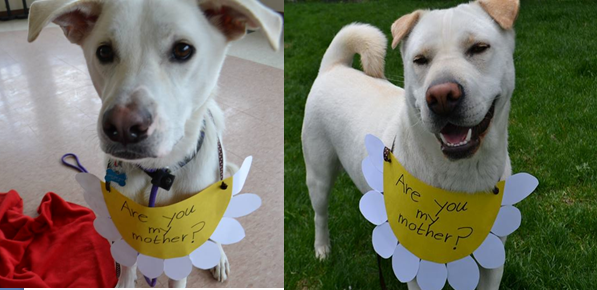 Series-ly smart: On Sunday, Dane County Humane Society posted a series of photos of dogs adorned with this adorable sign, looking for a new mom. Each photo included a fun first-person description of the animal.

As part of their clever messaging, Outer Banks SPCA is reminding folks that all their animals are altered—so when females are adopted, they get to be the baby and not the mama. And because a day just wasn't enough, they're discounting adoptions for their girls all week long!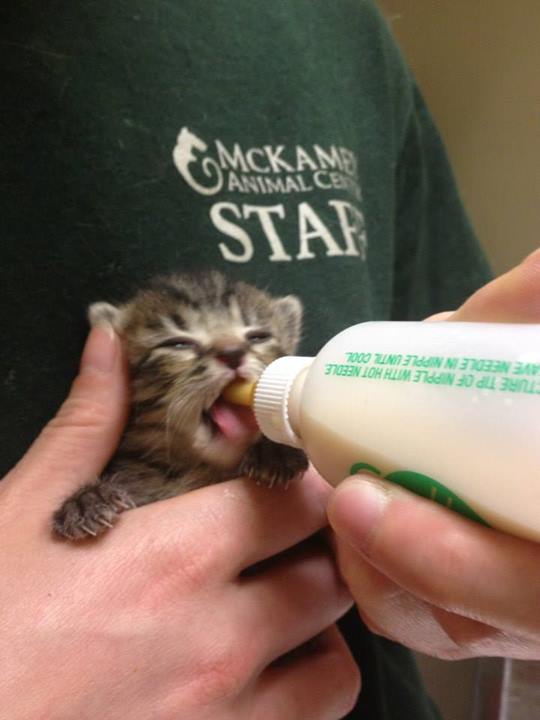 To acknowledge all the ways in which their volunteers and staff nurture animals, McKamey Animal Center posted an entire Mother's Day photo album dedicated to "the people who act as mamas to the animals at McKamey."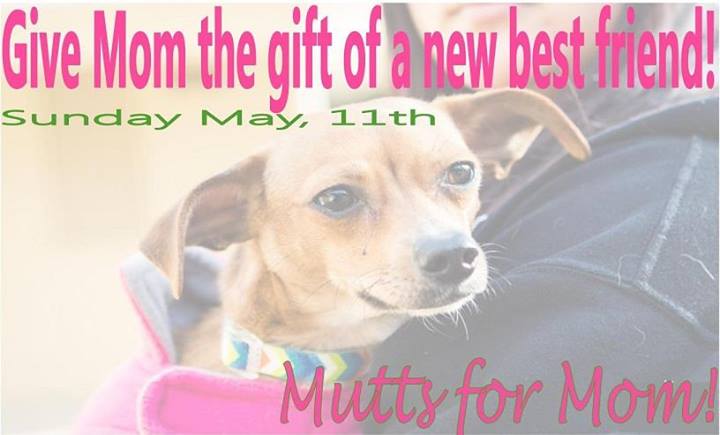 Talk about mutt-erly love... In honor of Mother's Day, Kitsap Humane Society sent all adopters of mixed breeds home with a special gift on Sunday.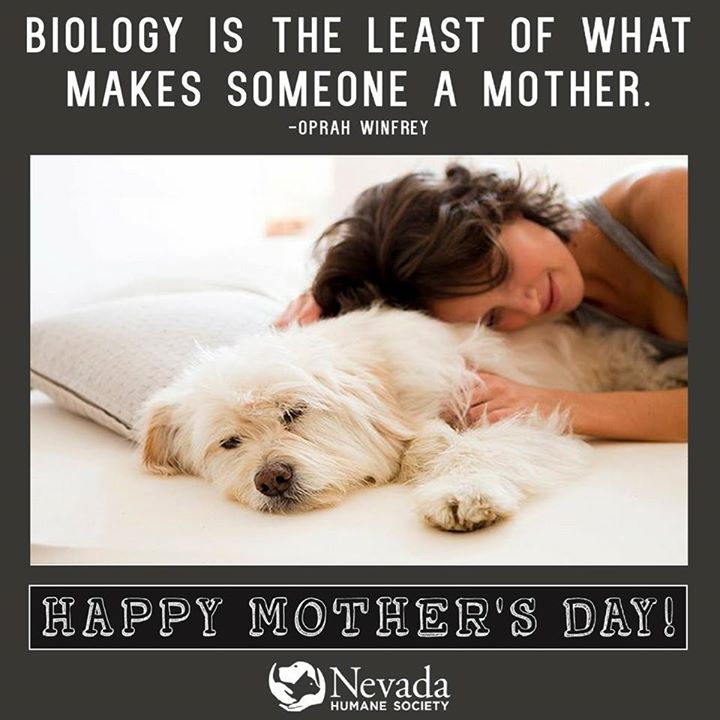 Because they recognized you can't go wrong with an Oprah quote and a gorgeous photo of a dog-human snuggle, Nevada Humane Society created a simple graphic out of the two and attached their agency's name to it with a Mother's Day message. Easy and effective for instant Facebook engagement!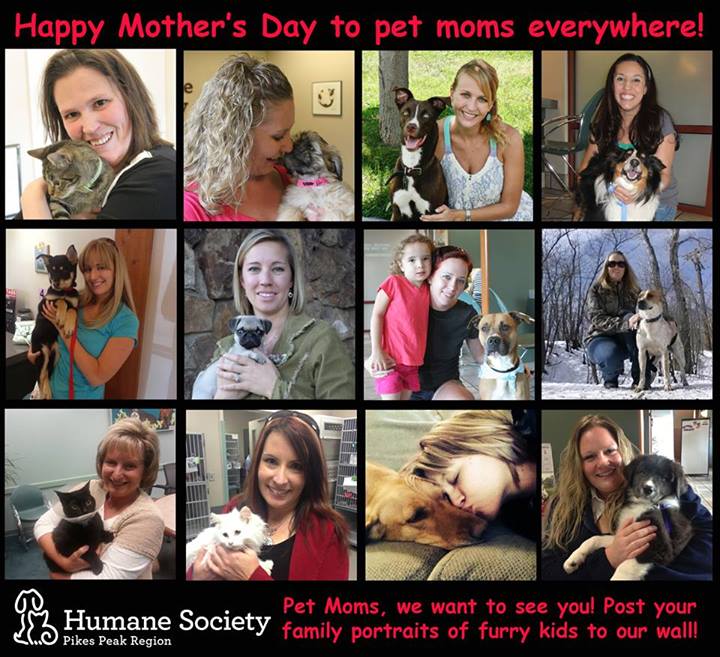 If you ask them, they will post... When Humane Society of Pikes Peak Region put out a call for their community to post family portraits with pets, boy, did they respond! The Facebook engagement lesson here is simple—people like a chance to show off their animals, so give it to them!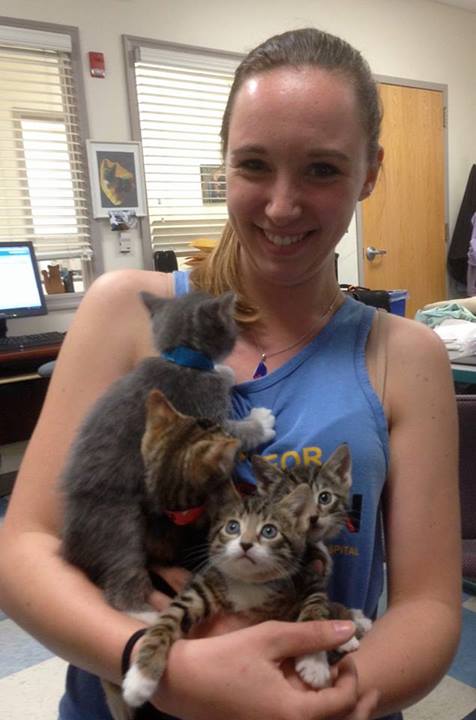 Philadelphia Animal Welfare Society took advantage of Mother's Day as a great time to express their appreciation for foster moms—and put out a call for more by linking supporters to the fostering page on their website.  
Here's another foster shout-out—from Winnebago County Animal Services, this one is loud and proud!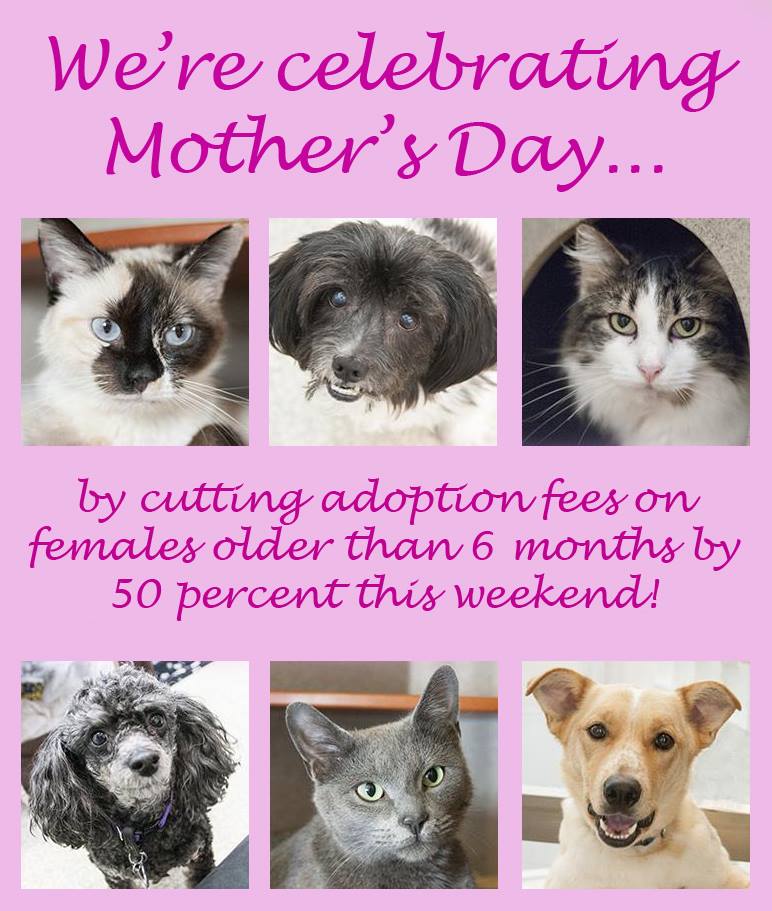 Mother's Day signage, pretty in pink edition: Washington Animal Rescue League held half-price adoptions on older pets all weekend.
How did you celebrate Mother's Day at your agency?
Related Links:
"Facebook Engagement: Everyone's a Mom On Mother's Day"
Get our Blog content delivered direct to you.
The latest posts from ASPCApro experts and thought leaders delivered directly to your inbox.
Explore ASPCApro Tools & Tips by Topic: