3 Ways To Celebrate Earth Day
In honor of Earth Day, we've recycled 3 of our favorite tips that'll help you save money, save the planet and save more animals' lives.
Makin' It From (and For) Scratch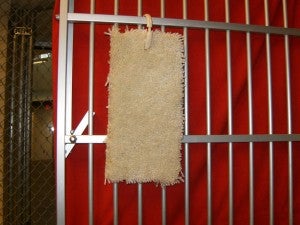 Recycle old carpets as makeshift scratching posts for the kitties. Charleston Animal Society cuts them into 3- by- 8-inch pieces, punches a hole at the top and attaches to the cage with a plastic shower hook – adopted felines even go home with 'em.
Let the Cat Into the Bag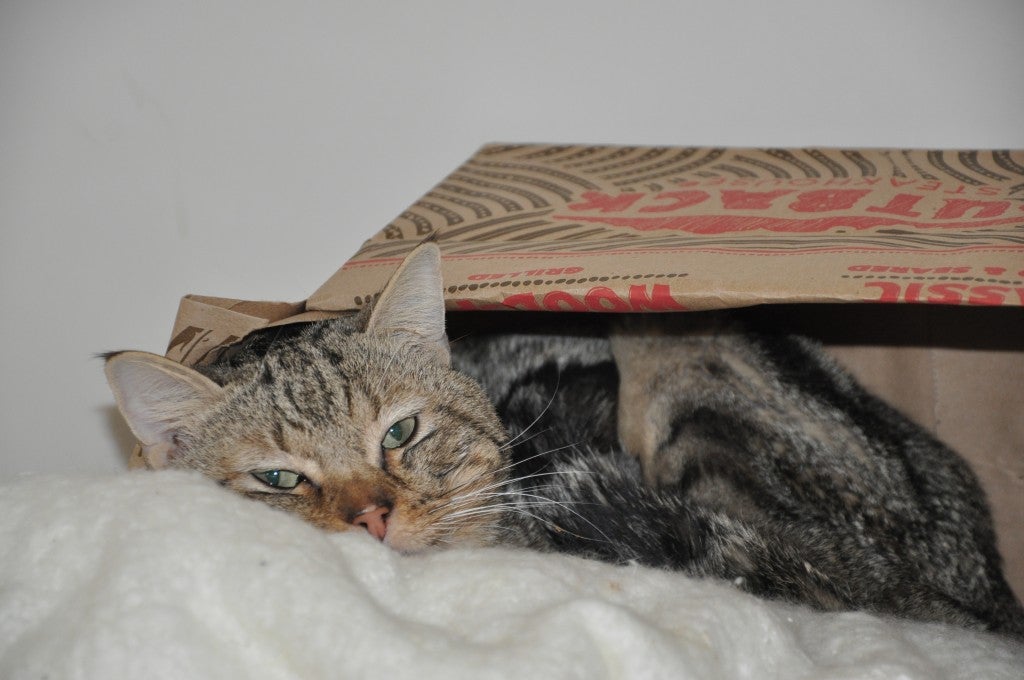 Some of the most effective enrichment tools can be found right in your recycling bin. What cat doesn't love playing in a paper bag? This item has the added bonus of providing a hiding place for the cat, as called for in The Association of Shelter Veterinarians Guidelines for Standards of Care in Animal Shelters.
Bin There, Done That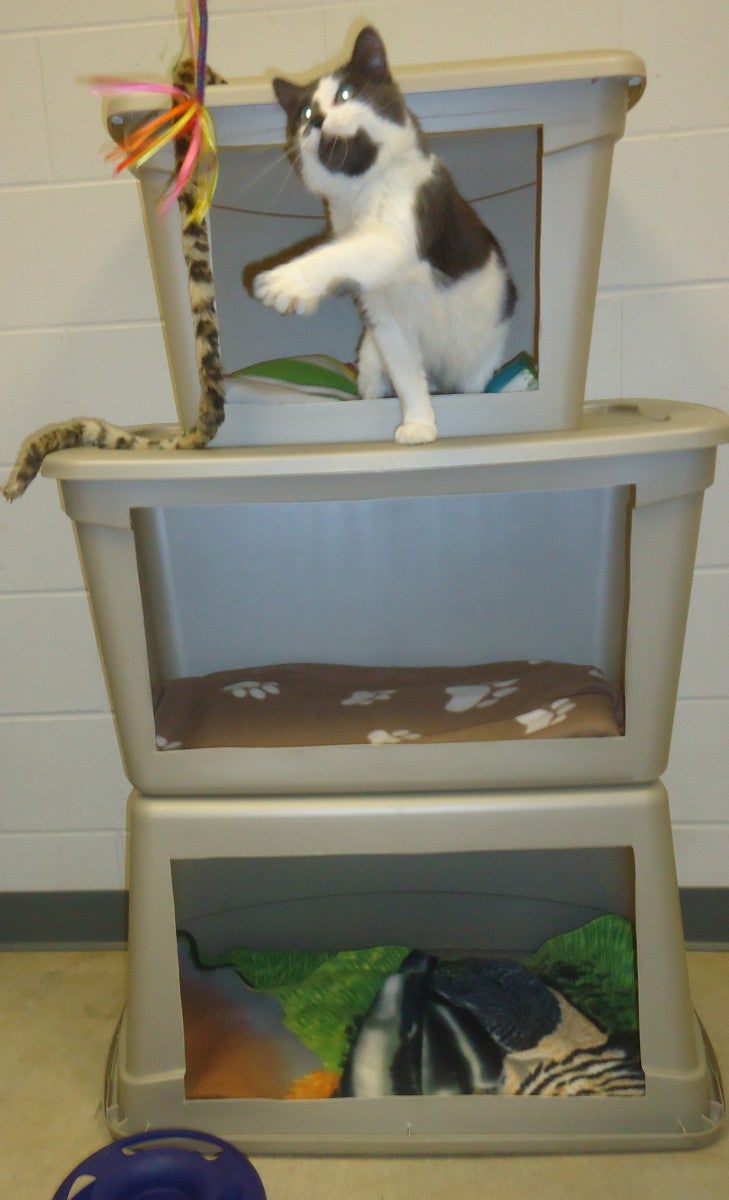 We've seen some agencies get unbelievably creative when it comes to providing their animals with a place to chillax, hide from shelter excitement or catch some Zs. At Coulee Region Humane Society, three plastic storage totes feature cut-out "windows" and have been bolted together to make an easy-to-clean tower – providing a place for play and a little privacy for the more reserved feline residents in your shelter. Inexpensive…and aesthetically appealing, too!
How are you reducing your carbon pawprint? Share your agency's top tips for recycling everyday objects.
Related links:
"MacGyver's Got Nothin' On You"
"Let the Cat Into the Bag"
Get our Blog content delivered direct to you.
The latest posts from ASPCApro experts and thought leaders delivered directly to your inbox.
Explore ASPCApro Tools & Tips by Topic: