Tip of the Week: Make It Pop!
Here's a fun way for volunteers – especially kids! – to provide your shelter dogs with endless enrichment, courtesy of Dallas Animal Services and Adoption Center (DAS). These pupsicles are super simple to make, allowing pooches plenty of slurping fun as the frozen treats thaw.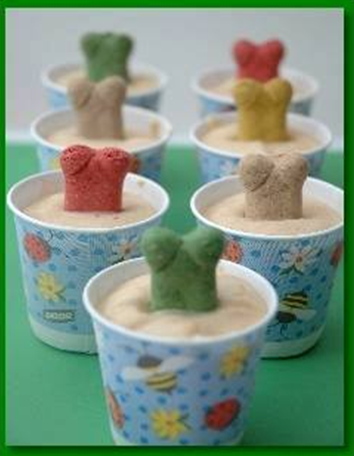 To make the treats:
Grab kibble, dog treats or peanut butter
Mix with water
Place into small plastic containers like yogurt cups
Freeze!
Optional: garnish with an extra treat, as seen in the photo
The neat thing about these pupsicles is they can be made at home. DAS asks supporters to drop off the treats anytime, and they'll stick them in the freezer to use as needed – particularly in hot weather. 
What enrichment projects do volunteers help you with?
Related links:
Tip of the Week: Eat, Treat, Recycle, Repeat
Get our Blog content delivered direct to you.
The latest posts from ASPCApro experts and thought leaders delivered directly to your inbox.
Explore ASPCApro Tools & Tips by Topic: