2016 National Campaign: July 1-December 31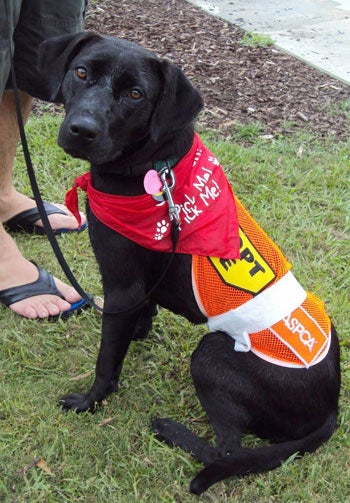 More than 450 shelters & rescues have signed the pledge! Are you in?
You are cordially invited to join the organizations that have already increased adoptions and community enthusiasm while decreasing returns and freeing up resources through Adoption Ambassadors!
The good news for shelters: There are fewer dogs and cats on site—and at risk.
The good news for pets: Instead of being in shelter kennels they're out and about in the community, where they're seen by a vastly wider pool of potential adopters.
The good news for the community: People have a chance to meet adoptable pets they might never otherwise see, and folks who want to help (but may not know how) can have a direct hand in saving a life.
New in 2016
Foster-based rescues are eligible
100 grants available, including for cat adoptions
Private Facebook group to share, collaborate and celebrate
Exclusive monthly tips and resources
The Program Itself
Find out all the details about Adoption Ambassadors.
Learn the exciting findings (including a significantly lower return rate).
Read about six simple steps to implement the program.